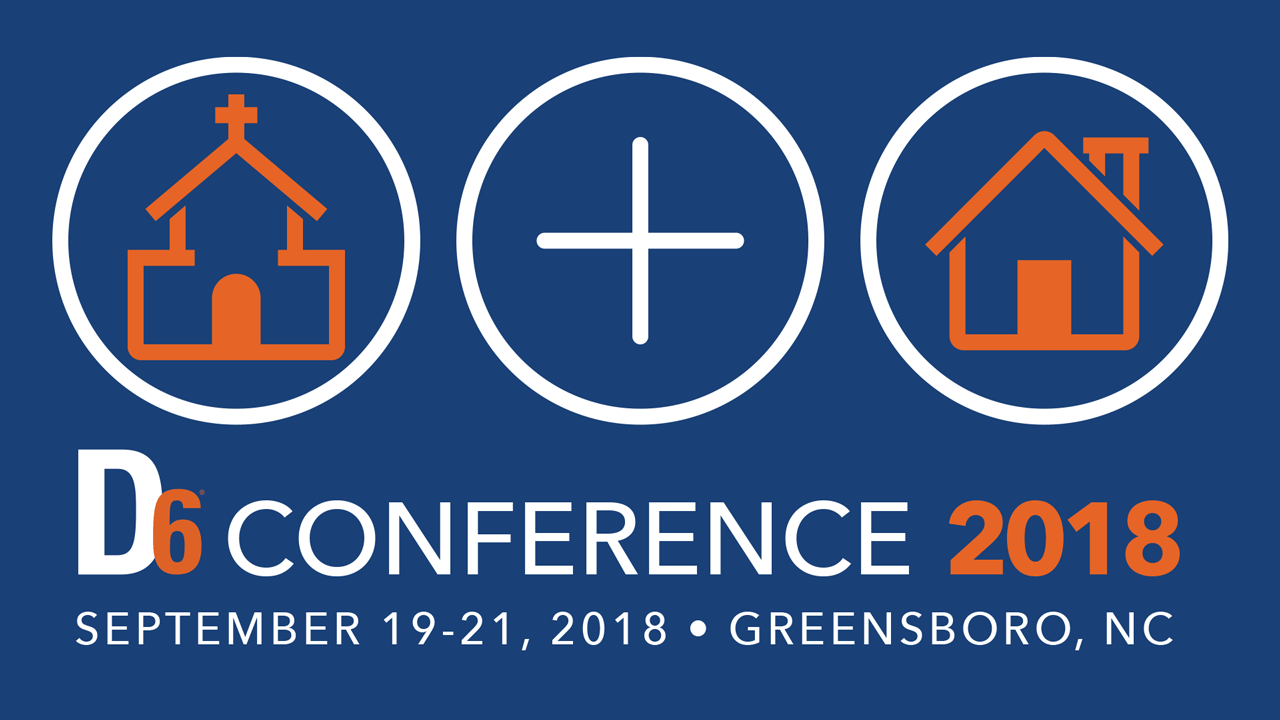 I have been attending the D6 Conference for the past few years and would highly recommend you and your team attending this fall!
The vision of the D6 conference operates out of a great desire to partner with the local church to champion a movement of parents who will own the responsibility and disciple their children as we work together to develop a generational discipleship model based on Deuteronomy  6.
I want to share with you three reasons why I am personally SOLD on attending the D6 conference each year:
Intentionality of Programming – I have attended numerous conferences and speak at them frequently, but it is clear to me each time I attend the D6 Conference that there is intentional training for leaders on how to bridge the gap between church and home. You will find the content at the D6 Conference, whether a keynote session or workshop, will offer your team practical ministry advice on how to help families become better disciples of Christ.
Leaders Who Care – I have worked with a number of people over the years who coordinate conferences and I have been blessed by the care and friendship of those who lead this conference. Ron Hunter, co-founder of the D6, has become a great friend and is one of many you'll meet with the D6 team who exhibits great care and concern for pastors and leaders. You'll meet great leaders at other conferences, for sure, but I've seen D6 leaders go the distance to invest in relationships.
Affordably Priced for Ministry Teams – There are so many conferences your ministry team can choose from, but you won't find a better deal than the D6 Conference. Not only do they really try to reasonably price tickets to the event, but they grant free tickets to senior pastors (no kidding!—just use promo code: BringMyBoss with any paid registration) to make it easier for ministry teams to attend together!
The D6 Conference will be held September 19-21, 2018 in Greensboro, North Carolina and the theme will be Church + Home, again focusing on helping your ministry team bridge the gap between church and home. There are over 50 confirmed speakers who will spend three days investing in your family ministry teams! I'm personally excited about hearing from Sadie Robertson, Lee Strobel, Ron Hunter Jr., and Jim Wideman, just to name a few!
To get the BEST savings, register as early as possible at www.d6conference.com. And don't forget you can bring your senior pastor, for FREE, if you use the promo code: BringMyBoss at checkout.

Latest posts by Terrace Crawford
(see all)