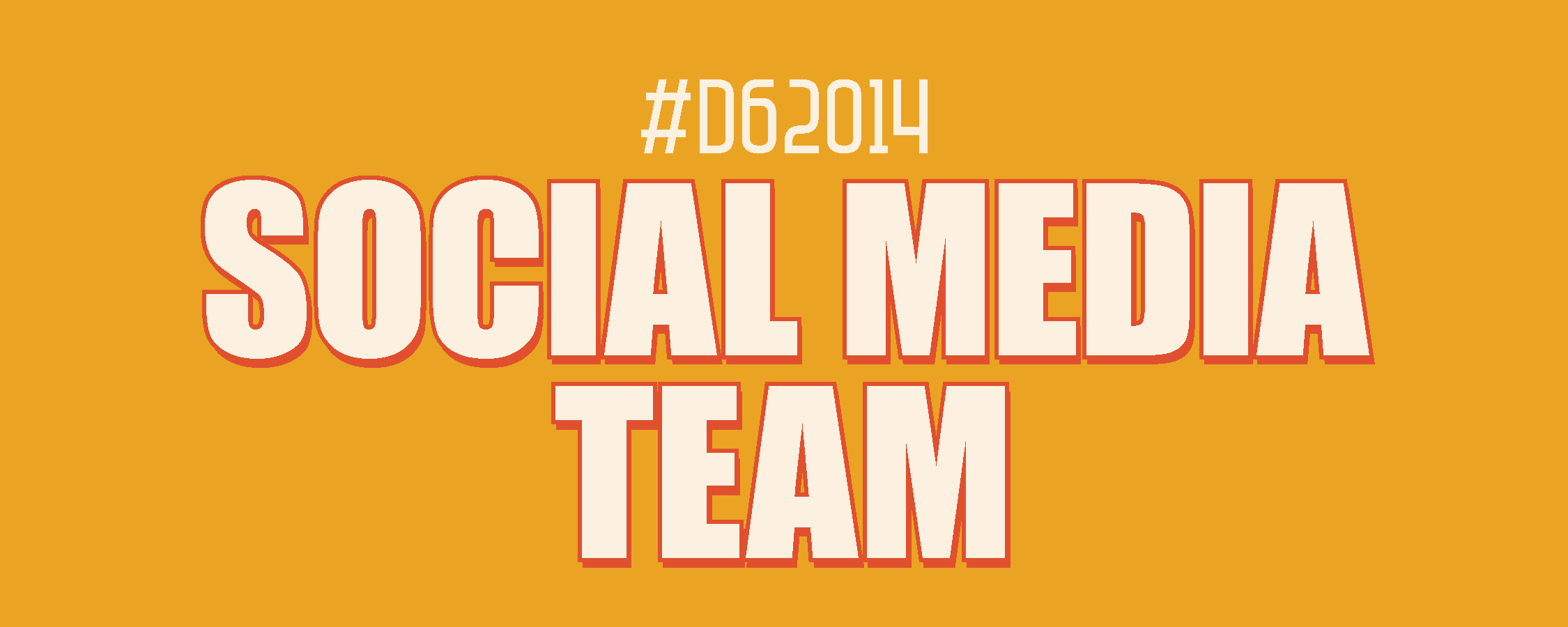 One of the easiest ways you can keep up with everything going on at D6 Louisville is through our social media team. They would love to connect with you, so go and follow them on twitter and definitely be sure to check out their website/blog.
Family Ministry
Michael Bayne —Rethinking Next Generation Ministry
Jeremy Lee — ParentMinistry.net
Jaymi & Kara Blankenship—Rooted Families
Student Ministry
Terrace Crawford —TerraceCrawford.com
Chad Minter —Ministry Dudes
Tim Schmoyer —Life in Student Ministry
Children's Ministry
Heidi Hensley —heidimhensley.com
Justyn Smith —Justyn Smith Blog
Melissa MacDonald —Children's Ministry Innovator
Jason Byerly —Simple KidMin
Parenting
Natalie Witcher —nataliewitcher.com
Jeremy Lee —ParentMinistry.net
Young Adult Ministry
David Jones —The Brink
Leadership/Culture
Sarah Cunningham —Crowdsourcing Life
Urban Ministry
Leneita Fix —Download Youth Ministry and More Than Dodgeball

millenial. world traveler. lover of fútbol. marketing and social media storytelling for d6 family. student ministry.

Latest posts by David Gibson (see all)