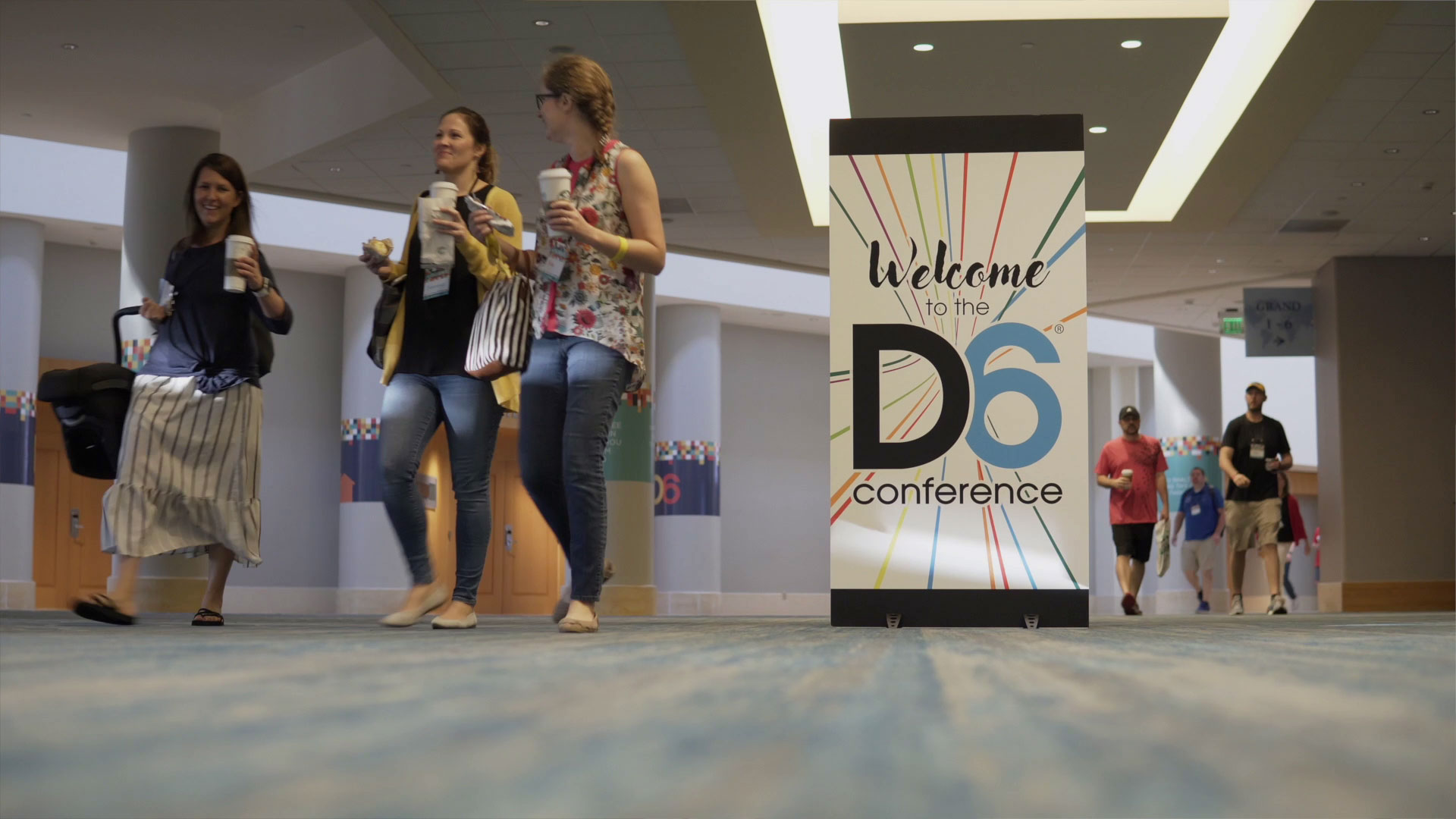 I get asked fairly often by leaders what conference I would recommend to them? For me it's a no-brainer. I have been a participant at church conferences in some capacity for two decades now—usually attending with my team or serving as a speaker or blogger. After the last few years being a participant of the D6 Conference, my answer is very quick now. Choose D6.
What is D6?
D6 is an intentional movement about empowering parents, homes, marriages, leaders and churches to live out the story of Deuteronomy 6. This Scripture paints a great picture for all of us of the family and of God's heart for discipleship at home. D6 is really the premiere resource for leaders to help bring the church and home together.
Deuteronomy 6:5-7
Love the Lord your God with all your heart and with all your soul and with all your strength. These commandments that I give you today are to be on your hearts. Impress them on your children. Talk about them when you sit at home and when you walk along the road, when you lie down and when you get up.

What makes D6 different from other conferences?
I've been working in ministry for 20+ years now and one thing I've seen churches struggle to do is bridging the gap between church and home when it comes to generational discipleship. Having said that, organizations have also struggled at times to resource leaders to help with this. Conferences are no different but they've attempted to help by at least addressing it. D6 Conference; however, has taken the lead (in my humble opinion) in making strides to equip both church leaders and families with discipleship through intentional programming, writing and producing of content, available through Randall House and yes, our annual D6 Conference.
In addition to this fundamental difference among conferences, I'd like to share a few other tipping points for me when it comes to choosing D6 conference over others.
Five Reasons I Love the D6 Conference
Speakers – As I have mentioned, I've attended dozens of conference events over my ministry career. I have literally spoken with conference organizers before who have no real method to who they invite to speak. One conference organizer told me "We literally just invite a diverse group of individuals to the event and take who we get." D6 takes a different approach. They don't invite people and "leave it up to chance" but rather, careful consideration and thought is invested in each speaker who is asked to come and share. When you walk away from general sessions and breakouts you don't feel as if you've attended a good show, but you feel like you've received great teaching and training.
Networking – For me, networking has always been a HUGE asset to me in ministry. I have learned so much from conversations among other ministry leaders, and conferences like D6 provide an environment where networking is easy! As a participant of the conference you get to rub shoulders with notable, thought leaders who are speaking but also with fellow attenders from all over the world who are in the trenches of ministry right along with you.
Coaching – Right along with networking, the conference provides time for you to receive one-on-one and group coaching. This year in Orlando, D6 introduced a couple of windows of time where conference attendees could receive coaching from conference speakers and leaders. It was fantastic! I enjoyed serving a number of leaders in this way and I'm anticipating that the same opportunity will be given to you as an attendee in 2020.
It's Not an Event, It's a Way of Life – My friend and the founder of the D6 Conference, Dr. Ron Hunter, says "Discipleship is not an event, it's a way of life." This is so true and it is illustrated in every thread of the D6 Conference. From the keynote speakers, to those leading breakouts, worship, and conversations happening in between sessions, the conference brings it all together.
Affordability – Something that keeps ministry teams from attending conferences each year is affordability. D6 really goes the distance, I feel, in making the conference ticket price as affordable as possible (offering price multiple price breaks—here's your encouragement to register on October 31—and even by offering teams a FREE ticket for their senior or lead pastor! (I don't know of any other conference that does this!) Additionally, if you want access to all media files from every D6 Conference (literally EVER!), you can get them by being a subscriber to D6 Plus—amazing!
If you're left wanting to know more and need someone that is willing to provide a listening ear and some counsel, I'd be glad to serve you in that way. Feel free to reach out to me via email info@terracecrawford.com.
I sincerely hope to see you in 2020 in Orlando, if not before!

Latest posts by Terrace Crawford
(see all)