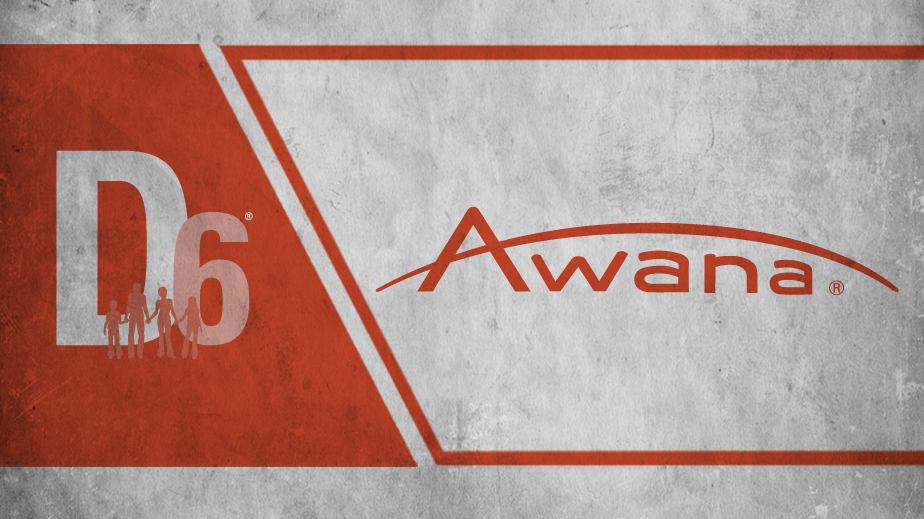 There are some people that you just click with.
It's easy to sit down together and talk about what matters most because you share something: an unspoken affinity for what drives you. Conversation flows naturally. You're inspired by hearing each others' stories. You challenge and sharpen each other.
Our friends at D6 are like that.
Every year, the D6 conferences serve 2000+ pastors, parents, and leaders providing relevant training around generational discipleship and family ministry. These two conferences, held in Dallas (September 18-19) and Louisville (October 2-3), are gathering places for ideas, networking opportunities for leaders, and glimpses for what's coming next in family ministry.
This year, we're proud to say that Awana is linking arms with D6 in some really incredible ways. Rather than getting into the specifics, we'd like to share four big reasons why we're thankful for D6:
Moments
Dads and Moms find their best opportunities for discipleship in the everyday moments of life. Strung together, these moments make up a lifetime of important conversations, prayers, joys, challenges, and irreplaceable affirmations. This emphasis on parents runs like a thread—connecting Awana and D6. Whether you're attending D6 as a pastor, ministry leader, or a parent, you'll gain insight into how to make the most out of the moments.
Quality
Quality is a rare thing. It takes energy. It means that someone has spent time crafting something that has a sense of endurance to it. The folks at D6 have an eye for quality. There is no shortage of conferences available for you, your family, or your church. But what separates D6 from the rest of the pack is their ability to provide and produce a quality platform while leaning solidly on Scripture. From hospitality to programming, you'll feel like you're part of something truly special.
Simplicity
Simplicity is a large part of the appeal behind D6. There are sessions to attend, speakers to hear, and resources to evaluate. But at its core, the message of D6 rests on the simple power of the gospel—the gospel passed on by one generation impressing it on another. In a world of fleeting ministry trends there is a refreshing sense of simplicity and permanence in the conversations and ideas around D6.
Empowerment
D6 takes their charge to empower leaders seriously. From the diverse panel of speakers to coaching intensives, D6 makes it easy to walk away with principles that you can turn into practice. We're thrilled that Awana staff members Larry Fowler, Dan Lovaglia, and Ryan Frank will be on site sharing what they're learning, what they're working on, and how to have a thriving family ministry.
If you serve in family ministry, we'd love for you to join us this year at D6! Stop by the Awana booth for some free resources, giveaways, and sneak peak into what's next. Use the promo code AwanaD6 at checkout for 20% off your registration.
We hope to see you there!
Register Here

Latest posts by Brannon Marshall
(see all)