In the last few months, how many creative ways have you crafted an intro paragraph describing the complexities of our current pandemic era? Permit me to omit the description as we all understand the climate in which we are living.
As we look ahead in 2021, we all prayerfully desire winding down and closing the chapter on COVID and its effects. No doubt, news stories continue to surprise us all. As we observe open defiance and a loss of trust in our nation's system, it appears obvious the words "One Nation Under God" no longer accurately describe the United States. As the church had a diminished presence this past year, the darkness gained some ground. But greater is HE that is in us.
While God promised the Church will prevail, we must nurture our local churches. Our members, pastors, and teachers have all been stretched, and if we are not careful, burnout or complacency can creep in providing a harmful relief. Being isolated, overwhelmed, and fearful of future trends can only exacerbate the problems. Most of you have witnessed the positive effect of our churches gathering again. What is true for church members is also true of church leaders. Ministers, volunteers, and teachers need to interact with others in a setting where they are not responsible for the work—a conference fills that need. And not online!
The D6 Conference has some of the best meeting planners who make each year's conference a creative, engaging experience. We have never viewed D6 as a place where attendees only watch and listen. We have always invited everyone into the conversation to participate in dialogue, questions, and interactions not only with our speakers but with other attendees. Many of you have attended every year since 2009 when we originally invited you to "join the conversation." The world needs the light of Christ reflected by the churches and leaders.
As part of that same creative meeting planning team, we will commit to providing the safest conference meeting environment possible. We will be following the state and local government guidelines, whatever they require. In addition, the Orlando World Center Marriott and Conference Center is a premier world-class property with the highest standards of care for guests. What do you think? The week after Easter, April 7-9, will you join us again for the generational discipleship conversation? Your families have been in their homes together more this year than ever before… so now you will have a plan for what's next. You need a break, you need others creatively helping solve problems with you, and you could use some time away in April. Plan now—come in person to the D6 Conference and bring a couple of key families or leaders to retreat, recover, and relax. See you in Orlando.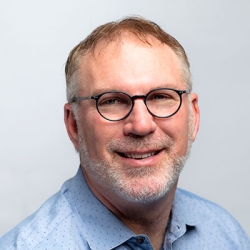 Latest posts by Ron Hunter
(see all)