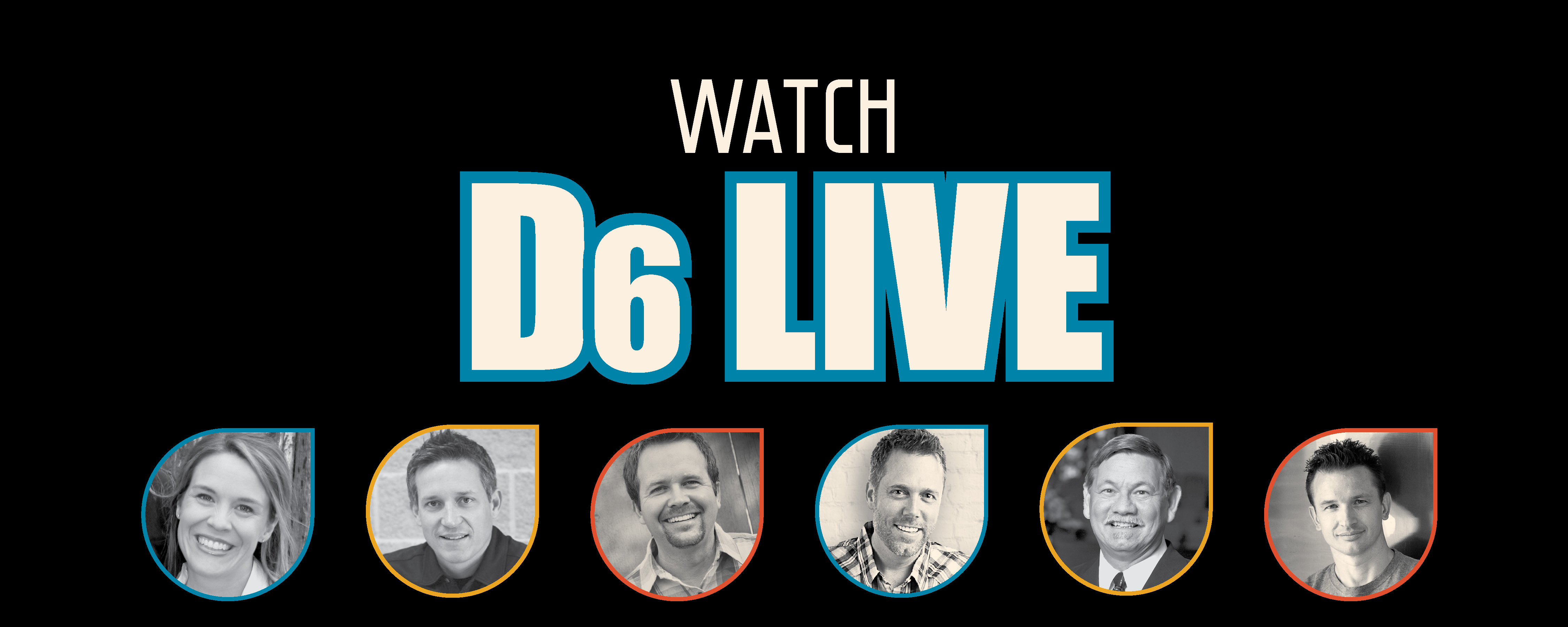 We know it's not possible for all of you to be at D6 Dallas, but here's a chance for you to catch some of our main stage sessions at the comfort of your own home (or work). If you're on social media, you can follow along with the official conference hashtag #d62014. Grab a group of friends to watch and create your own D6 experience. Have some fun, post some pictures, and be sure to tag us.
Watch D6 Live here.
Note: All times are listed in the Central Time Zone. We'll try our best to make sure things run smoothly with the live stream. But just remember, technology is great until it isn't. But seriously, enjoy.
Thursday
7:00 p.m. — D6 Dallas Opener
7:11 p.m. — Ted Cunningham
8:16 p.m. — Yancey Arrington
Friday
1:22 p.m. — Lydia Randall
1:37 p.m. — Brian Haynes
2:04 p.m. — Walker Moore
4:05 p.m. — Greg Stier

millenial. world traveler. lover of fútbol. marketing and social media storytelling for d6 family. student ministry.

Latest posts by David Gibson (see all)