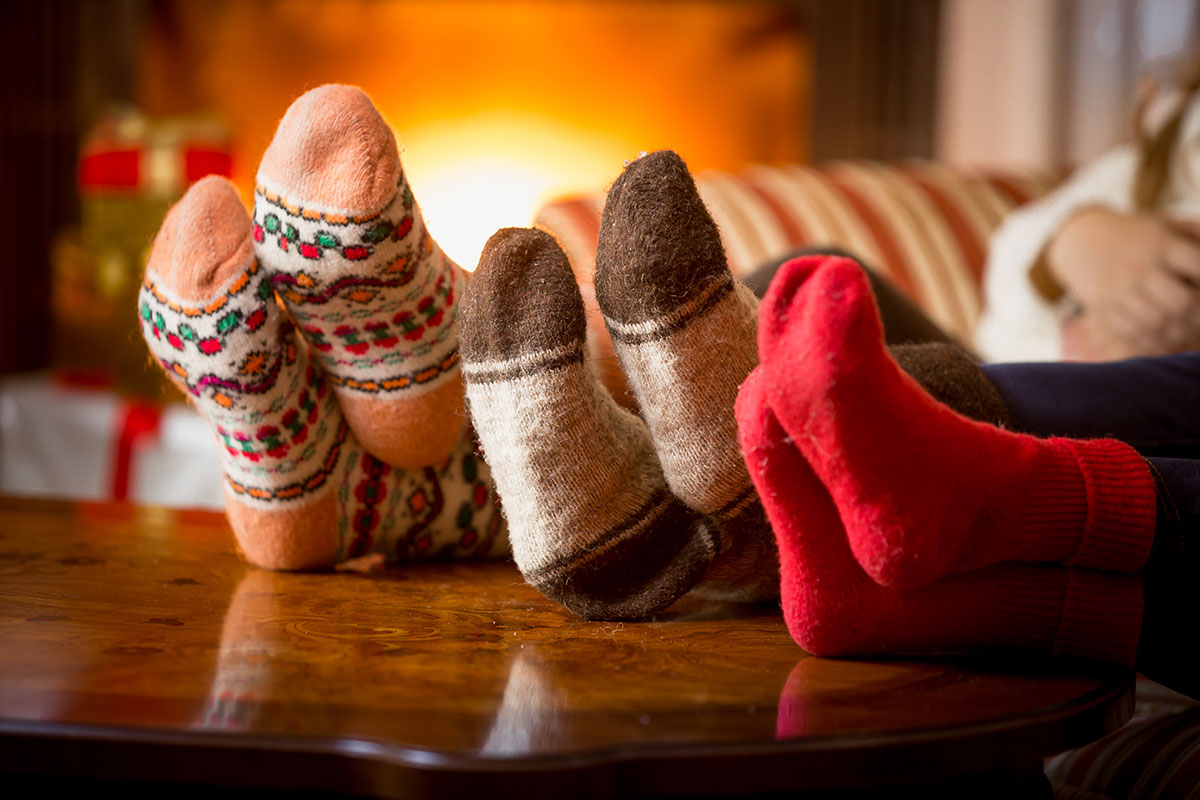 Imagine if your pastor shared the following message the week before Christmas. "Here is our plan to celebrate the birth of Jesus this year as a church family. We have scheduled a 'decoration day!' You are all invited to join us as we decorate the sanctuary and set up some amazing lights outside. Our 'decoration day' will be done in place of our usual Christmas worship gatherings. Church services will resume in January." I can hear the awkward silence now. Decorations without worship?
For many years, this is exactly how I led my family into the Christmas season. We put up the lights, set up the tree, and hung the stockings. But I didn't lead my family in any special times of worshipping King Jesus through prayer, singing, and reading His Word together. But in 2004, God used a Scripture from Deuteronomy 6 to transform my life and family.
You shall love the Lord your God with all your heart and with all your soul and with all your might. 6 And these words that I command you today shall be on your heart. 7 You shall teach them diligently to your children, and shall talk of them when you sit in your house…
– Deuteronomy 6:5-7a ESV
I was familiar with the first part of this passage, the "great commandment" to love God. But I had missed the application part. God wanted my family to worship Him at home! Christmas is a special time to worship King Jesus, and the decorations are not going to do it.
Here are some simple ways to simple ways to help your family worship Jesus in your house this Christmas season.
Read the true history of Christmas
God loves it when we read His book at home with our families. In the Bible, He has given us the true history of what took place two thousand years ago, when He sent His Son into the world as a baby. Encourage different family members to read these portions of Scripture: Matthew 1:18-2:12 and Luke 2:1-21.
Tell Jesus things that you love about Him
Invite your family into a time of prayer together, focused on praising Jesus for who He is what He did for us by becoming a man, dying on the cross, and rising again from the dead. Consider the "alphabet praise" game. Tell Jesus, in prayer, something you love about him, with each letter of the alphabet. "Jesus, you are Awesome." "Jesus, you are the Best."
Worship Jesus through singing
How would you feel if one of your children came to you and said, "I love you so much, and I have a song that I want to sing to you to tell you how much you mean to me." Whoa! Any parent would love to hear a song like that (even if the singer was not particularly gifted). Jesus loves it when His children sing to him. Don't worry about your musical gifts, Jesus will love to hear you! Consider finding Christmas worship songs on YouTube with the lyrics on the screen. Do you have teens? Ask them to choose the song.
A birthday party for Jesus
One of our family traditions is to host a birthday party for Jesus on Christmas Eve. We have a cake and candles, and yes, we sing "happy birthday" to Him. But a birthday party also needs presents. In preparation for the birthday party, we encourage everyone to come prepared with a "gift" for Jesus on His birthday. How do you give a gift to Jesus? Here were some of our gifts to Him last year. "I want to give Jesus a sin I have been struggling with." "I want to give Jesus the first few minutes of each day." I want to give money to a family that is struggling, because when I give to them I am giving to Jesus.
Never too late
A father recently made the decision to try his family's first-ever family worship time. His kids were in their teens and he was very nervous about how it would go. The plan was simple. He asked his wife and children if they would be willing to sit together while he read a passage from the Bible. Everyone seemed a little awkward at first, but as he read a short chapter from the book of John, the family relaxed. The reading led into a great discussion and dad concluded with a short prayer. After they were done, his teenage daughter said, "Dad, why did you wait so long to start doing this?"
I think Jesus likes Christmas decorations, family gatherings, great meals, and all fun things that go into this special time of year. But none of those give Jesus the worship that He so richly deserves. Talk with your family today and come up with a plan for how you can give Jesus more worship, praise, and prayer in your home this Christmas.

Latest posts by Rob Rienow
(see all)