Go to any children's or student ministry conference today, and you'll hear speakers hit the stage and talk about the idea of your ministry investing in families. Processing how to impact kids more effectively and then figuring out the parent issue also can be overwhelming! If you're like me most of the time you leave those talks inspired but not sure of what to do next. Last year, after one of those conferences, I discovered the team at ParentMinistry.Net, and for the first time I had real hope that our family ministry could move toward empowering parents with a real plan to be the greatest spiritual influence their child's life.
We signed on for our student ministry at Grace Community Church to partner with ParentMinistry.Net for Teens last year, and I sent Jeremy Lee (the founder of PM for Teens) a simple email letting him know that my wife and I would love to help think about how we could develop a strategy for parents of Kindergartners through Fifth grade. Months later we got the invitation to actually write and develop Parent Ministry for Kids and here we are today ready to reveal what we created. We developed Parent Ministry for Kids by connecting with real parents and children's pastors and just listening. We wanted to know how we could help set up mom and dad to be the greatest influence in the life of their child. What we discovered was that parents want to be a spiritual influence in the life of their kids…they just need encouragement and a plan. We are praying Parent Ministry for Kids can help you as a children's pastor give the families at your church an incredible plan and the encouragement they so desperately need. 
We believe that effective ministry to children breaks down into three targets…kids, volunteers, and parents. Most of us are so overwhelmed engaging kids and equipping volunteers that parents just get pushed to the side. We want you to consider hiring the team at Parent Ministry for Kids to join your staff as you strive to partner with parents! We want to set you up to make an immediate impact in the lives of families and here is what we promise…
Everything we create at Parent Ministry for Kids will be yours to fully use in your church setting. Seriously, put it on your website for your parents from your ministry!
We will set your parents up with yearly Rites of Passage Experiences that they can actually pull off at home. We want kids to make memories with their parents and for parents to pass down their faith intentionally. We will also give you the training and Event Kits to put this into motion!
We will provide you with resources in our Ministry Toolbox that you can share with your parents that address difficult parenting issues.
We will offer a monthly Online Parenting Class so your ministry can help mom and dad actually be better parents.
We will connect you with other children's pastors that are striving to partner with parents so we can all learn from each other.
Jump over to www.ParentMinistry.Net and check out Parent Ministry for Kids.
Jump in this month and we are going to give you over $1,000 worth of #KidMin bonus resources just as a way to say thanks for partnering with us! 
We can't wait to partner with you! Let's reach kids and invest in families together!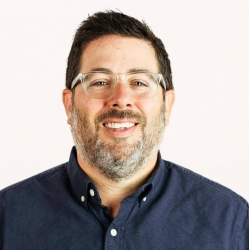 Latest posts by Michael Bayne
(see all)