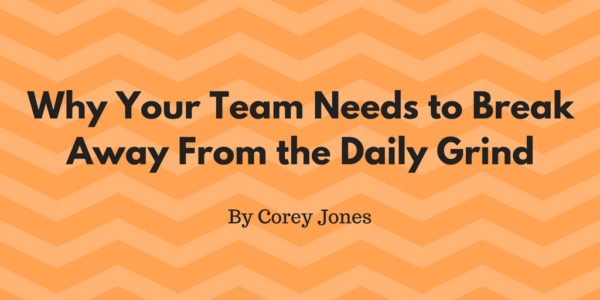 With so many pressures all weighing in on you at the same time, how could it be even possible to break away? It might seem like taking a few days away from the office would cause everything to crash down, but maybe this time is exactly what you need for your team to reach the next level. When you understand the benefits of time away with your team, it will be easy to see why you need to make this a priority.
When you get away, you connect with each other.
Deeper relationships are formed through extended connections and shared experiences. The moment you and your team break away from the office you begin a shared experience. The travel along the destination can lead you to new discoveries about your team. You will see how your team reacts during detours or when you are deciding what to eat for dinner. Something as simple as seeing who drives the van and how that decision is made can provide insight into your team. As you sit around the dinner table, your conversations can move past the superficial to gain a better understanding of what motivates each member of your team. These connections will transition into the office, break down silos, and propel your team forward.
When you get away, you connect ideas. 
In the office, most members of the team are doing their own work. Breaking away brings people together who each have different points of view and life experiences. As you work through topics or as you sit through a teaching session, each member of your team will hear things from their own unique perspective. When you begin to brainstorm or talk through takeaways, your team can connect ideas in a way that works best for your organization. As you dream through possible futures your unique backgrounds can connect ideas that would have otherwise never fallen in line. Time away can really put legs on a dream and take your team to the next level.
When you get away, you connect with God.
Maybe you're like me, and for some reason, you see God in a new perspective when you are in a new environment. Maybe your team gets away to the mountains and you gain a deeper appreciation for the magnitude and majesty of our Creator. Maybe your team gets away to the lake and you see how God is peaceful and His burden is light. Or maybe your team gets away to the city and you see how God is at work in so many different lives and that He has a big plan. You might also be like me and enjoy the change of pace where time away seems to bring about a revival in your soul. Simply being in a new environment with your team may allow you to hear from God in a new way. Maybe a speaker at a conference says something that captures your heart, or maybe just sitting on the porch swing with your team helps you see that the pace of your life needs to change. Time away might just be what your team needs to get away from the busy and hear from God.
Without intentionality, breaking away with your team will never just happen. Look at your calendar, sit down with a budget, and begin to make a plan. Maybe your team will attend a conference like the D6 Conference for family ministry, or maybe your team will just drive down the road to a coffee shop. Either way, begin making a plan today so that you can connect with each other, connect ideas, and connect with your Lord.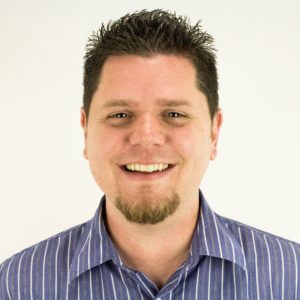 Corey Jones is the executive pastor for the next generation at Southern Hills Christian Church in Georgia and strives to be an opportunist, learner, and helper. His goal is to live his life for the One who gave him life. To read more from Corey, visit his blog (www.coreyrayjones.com)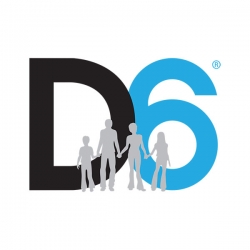 Latest posts by D6 Family
(see all)