D6 Conference Announces 2015 Theme — REFINE
A multi-model family ministry event for your whole team, the D6 Conference is a place to learn about God's original plan for discipleship and how that applies in our ministries and homes.
September 16-18, 2015 — Louisville, KY
Nashville, TN, January 12, 2015 — The D6 Conference will once again host a national event based on the principles of Deuteronomy 6. For the first time since 2012, this annual gathering will meet under one roof as parents and ministry leaders from across the country and around the world convene to be inspired and learn practical strategies for generational discipleship.
Content will center around the theme REFINE as attendees at D6 wrestle with refining their strategy for discipleship. The theme passage of Ephesians 3:20-21 implies the importance of our effort and imagination while helping us realize God's role to inspire and bless our ministries. It is in this vein that we ask for His wisdom in reaching every generation with the message of the gospel.
This overarching philosophy lends itself to every ministry of the church. Ministry leaders experience programming that reaches topics related to men, women, youth, children, marriage, family leadership, divorce, special needs care, and more. D6 Conference director Ron Hunter, "We continue to see churches bring their whole team and lay volunteers to plan, get ideas, and just learn together."
The 2015 D6 Conference in Louisville, Kentucky will feature over 50 breakouts as well as dynamic communicators from the main stage who challenge attendees to reflect on our current approach to family ministry. Intentional time will be provided for this reflection for those traveling with a team along with networking opportunities for those looking to connect with other leaders in their field. Conference coordinator, Brandon Roysden, said, "We continue to look for ways to connect people to one another and to strategies that can help them fulfill their mission and purpose. We think this is a place where teams can really catch a vision and go back with a plan to make it happen."
D6 2015 will take place September 16-18 at The Galt House in Louisville, Kentucky. Join with other leaders just like you who want to understand God's plan for healthy churches and healthy homes and find the latest resources from dozens of vendors dedicated to equipping ministries and families with the tools they need. A growing list of speakers will be made available online at d6conference.com along with schedules, travel accommodations, and frequently asked questions.
About Randall House:
Randall House has published small group and Sunday School curriculum for over 50 years. In 2004 they trademarked the CLEAR Learning System (the teaching model inside D6 Curriculum), which churches all across North America have adopted as a most effective way to teach students in small groups. Not only is Randall House a curriculum publisher, but they also publish D6 Devotional Magazines for the entire family, Elements Kids Worship, trade books and resources by Tim Kimmel, Robert Morgan, Linda Crosby, Richard Ross, Rob Rienow, Edward Moody, Garnett Reid, Mark Holmen, John Trent, Brian Haynes and many others for churches, leaders, pastors, parents, and families around the world.
(www.d6family.com)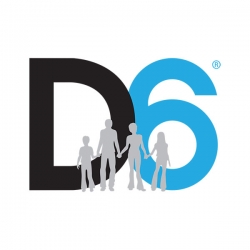 Latest posts by D6 Family
(see all)