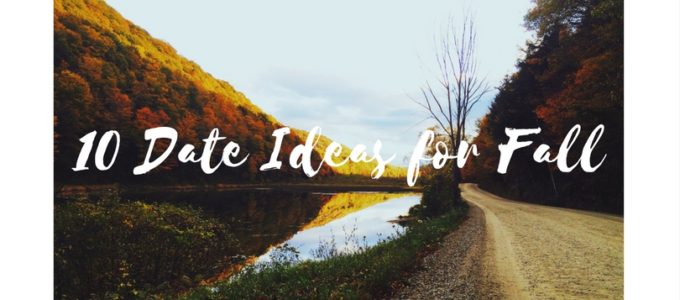 Fall is one of my favorite times of the year! The leaves change, the boots and scarves come out of the box, pumpkin aroma fills the house, and it means all of the fun holidays are right around the corner. Here are a few date ideas to take advantage of this season while also making a difference in someone's day!
Pumpkin Patch: Go to a local pumpkin patch to pick out a pumpkin and pay for the person behind you! Pumpkin patches can also be a great place for snapping pictures, so don't forget to pull out the camera.
Toast Pumpkin Seeds: Maybe after the Pumpkin Patch, you can go home and toast up some pumpkin seeds! Make an extra batch to take to work or to share with a neighbor. You can include a note of encouragement to brighten their day and add a ribbon for a special touch. Here is an easy recipe: http://allrecipes.com/recipe/22633/toasted-pumpkin-seeds
Go on a Hayride: Hayrides can be so much fun! They can also be pretty chilly. Bring an extra blanket to share with someone who may not have been so prepared.
Baking Night: Spend an evening baking cookies, pies, or bread to share! There are many people who have to work night shifts at fire halls, hospitals, etc. Deliver some fall treats to those who may need a pick-me-up!
Walk in the Park: We love walks in the park. Especially when the leaves crunch under our shoes! Take this time to check in with each other and ask how you can be praying for one another. Maybe even turn your walk in the park into a prayer walk for your marriage, family, and community.
Halloween Candy: Do trick-or-treaters come out on Halloween in your community? Spend the evening passing out little bags of candy with notes of encouragement—and don't forget the parents!
Apple Picking: I don't like apples… but that is okay! Most of you probably do, so you should go apple picking and be sure to grab a few extras for some friends or family!
Caramel Apples: After picking and cleaning your apples, have some fun covering them in caramel! And of course, don't forget to share. Here is a recipe: http://couponcravings.com/easy-recipe-caramel-apples/
Zip-lining: We LOVE zip-lining. It is a beautiful time to go because the leaves are changing, it is not scorching hot outside and it is not bitter cold. Be intentional about complimenting and thanking your zip guides—you never know if they have had a bad day or if the people before you weren't so nice.
Closet Cleaning: Cook dinner or order carry-out and stay home. Go through your clothes and get rid of the ones you don't wear anymore, or if you have ten coats, maybe you can spare some. Take them to a local homeless shelter or contact a pastor who may know of a family in need of clothes.
This blog was republished with permission. To read more from Elizabeth, visit justmarriedministries.org

Latest posts by Elizabeth McGlathery
(see all)