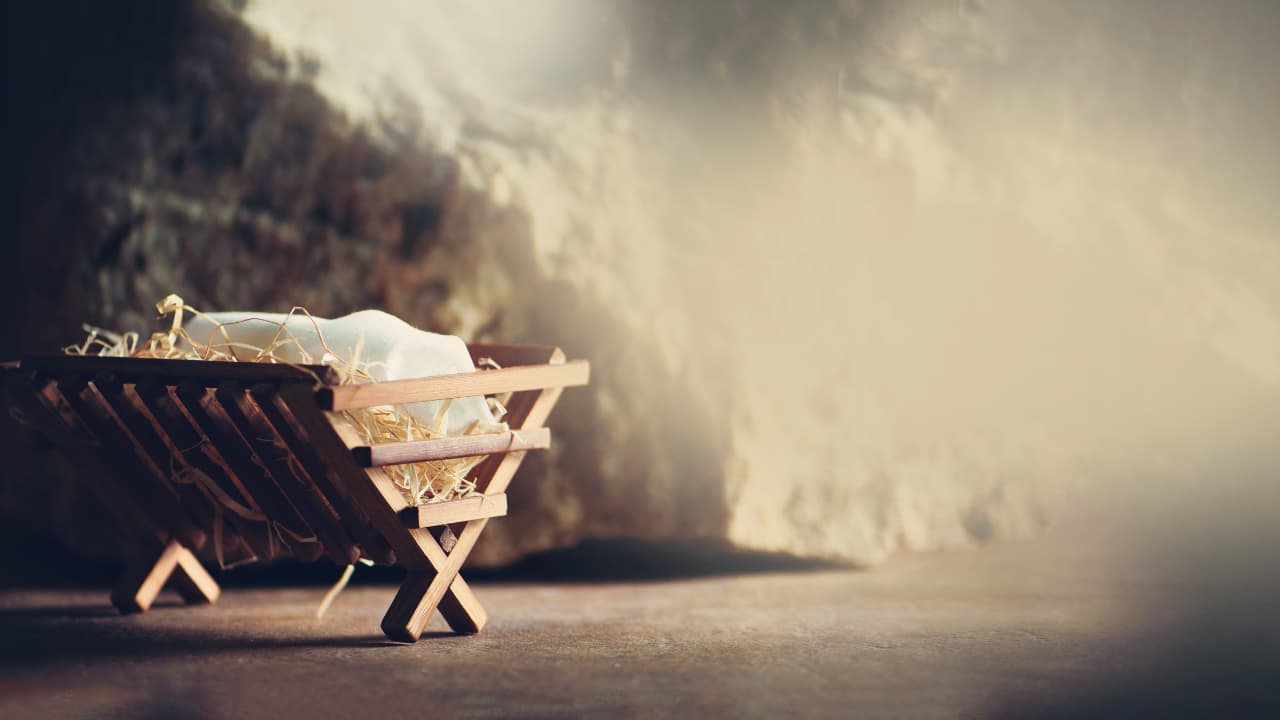 Organizing. Budgeting. Shopping. Planning. Wrapping. Stressing.
It's easy to let the busyness of Christmas overpower the reason why we're celebrating in the first place. It can be nearly impossible to find time to thank God for sending His Son when our culture demands so much from us. We already have numerous appointments, church commitments, and extracurricular activities to get our kids to—throw Christmas in the mix, and life just feels like we are running on a treadmill that never stops. We feel pressure to give the best gifts, spend time with the right family members, and run from store to store with an endless list of presents to buy—not to mention, post picture-perfect photos of a happy family during what's considered the most chaotic time of year!
We're weary. We're worn. And we're in need of a slow-down of our souls. Our pace in this season matters. It's time to slow down. Scripture says in Lamentations 3:25, "The Lord is good to those who wait for him, to the soul who seeks him" and in Psalm 27:14, "Wait for the Lord; be strong, and let your heart take courage; wait for the Lord."
Learning to wait upon God daily helps us develop the discipline of listening to God and to keep on growing in grace. Pausing and waiting on God will produce reflection and renewal to survive and even thrive in the pace of these days.
I don't believe God is impressed with our exhaustion. He isn't glorified when we take on so many responsibilities that our heart fills with unrest and discontentment. Having too much on your calendar isn't a badge of faithfulness. He wants us to slow down so we can fully experience and treasure the meaning of Jesus' coming.
Perhaps that's what you're longing for, permission to slow down. A slower pace satisfies the soul. So I am writing to those who need to slow down and embrace the words of the famous carol, "Let every heart prepare him room." This year I invite you, as our Lord and Savior invited His disciples, to come away with Him and get some rest (Mark 6:31), to slow down and rediscover the wonder, joy, and purpose of Christmas.
Christmas means that God has come for us. The King of Heaven exchanged His throne for a feeding trough. The Almighty swaddled Himself with humility. The Giver became the gift. Jesus arrived as Immanuel—God with us.
Why not plan for slowing down to pause and pursue Jesus while we're in this season? Why get caught up in the celebrations of a holiday about Jesus, without ever spending time with Jesus?
Here are eight ways to help your family slow down and "prepare Him room" this Christmas:
Take time to read…really read the passages about the birth of Jesus. Isaiah 9, Micah 5, Luke 1-2, and Matthew 2. Don't skim, but linger over these words. Read them slowly. Read and re-read. Read in several different translations. Read them multiple times over the next few weeks. Listen to those passages on your Bible app.
Build a Nativity as a family. You can have a ton of fun with this! Pull out the box of Lego® bricks and have your kids build the story of Luke 2 or the Nativity. I've also seen families build a Nativity out of Jenga pieces and crayons (write the names of the animals and characters on each Jenga piece and set up the Nativity). We have also had a lot of fun building a play dough Nativity set. Talk about the Nativity in your home and the significance of the birth of Jesus.
Use an Advent devotional guide or read a related book for a fresh perspective. We love the D6 Family Advent Guide. It allows your family to meditate on key prophecies of the coming of the Messiah and to see how Jesus fulfilled each prophecy. Daily family activities are included to reinforce the teaching of Scripture with the ultimate goal of celebrating the coming of Christ into the heart of each member of the family. You can order one here.
Create a unique countdown for your family. Every day, sit down together and do something as a family: drink a hot cup of cocoa (or coffee or tea, whatever you prefer), play a board game, do a puzzle together, or share stories from the day (you can try "high-low-buffalo": the high from the day, low from the day, and something weird or random that happened). The idea is to reorient yourselves to rest together as a family for at least a few minutes every day.
Get or make an Advent wreath. An Advent wreath consists of four candles symbolizing faith, hope, joy, and peace (there's also an optional fifth candle to represent Christ). Take a few minutes each day as a family to gather around the candles and light them together. Reflect together, pray together.
Take time to look at your Christmas ornaments again. Pull out the preschool crafts and proudly display the handmade treasures. Remember the stories behind the stuff that you hang on your tree. Think about and talk about all the ways God has been faithful to your family over the years.
Shorten the to-do list. This one is easier said than done. Start by asking: What's just one thing you and your family could remove from your to-do list to clear space during this holiday season? We often feel that the busier we are, the fuller our lives are. But the truth is, we don't need to do so much all the time, and God simply wants us to rest with Him, instead of frantically chasing our to-do lists.
Drive around town and look at Christmas lights and pray for your city. Our family is always on the lookout for houses and roads where people are really going for it with their Christmas lights. Crank up your favorite Christmas playlist, and explore your city, look at the beautiful lights displayed as a reminder of the light that dispels darkness. As we admire the lights of the Christmas season, may we never forget the true Light whose birth we celebrate on Christmas Day and who continues to guide us in the darkness of this world (John 8:12). Take time to pray for your city and your neighbors as you take in the beautiful lights.
Here's the key to the above suggestions: don't make them one more thing you have to do. Instead, aggressively protect your calendar from filling up so that these are things you get to do.
Holidays are meant to be more than chaos with glimpses of grace; they are meant to draw us closer to God and one another. We want the holidays to reflect our love for Jesus and reveal the grace that has been lavished on us. Be intentional. Give your family and yourself a gift this Christmas season. Choose deep connection over a frantic rush. Slow down, simplify, and savor as you celebrate the birth of our Savior.
December will be busy. But it doesn't have to be a blur. Let's begin preparing room in our hearts this Christmas for Immanuel—God with us. Take the time to pause and reflect in a season that could otherwise drown out reflection—and be still. Build God-centered anticipation and excitement into your home. If you are excited about Christ, your family will be too. I hope your family will find ways to slow down and connect this Christmas. This is the perfect time to start implementing some fresh routines, rest in God's slow, purposeful timing, and most importantly, bring the family closer together through learning more about the incredible gift of Jesus.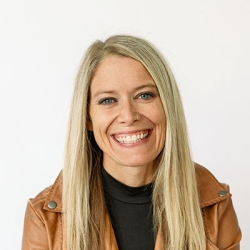 Latest posts by Marianne Howard
(see all)