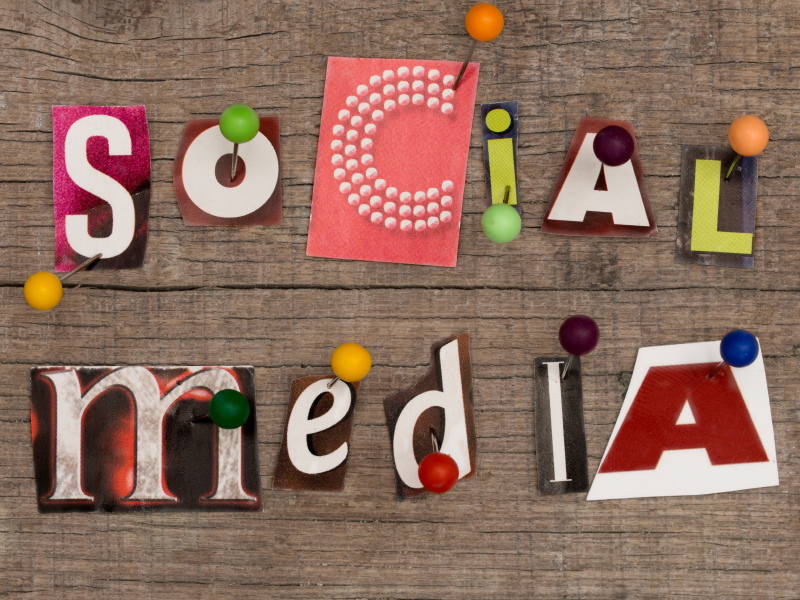 I continue to hold onto and strive for my vision of a Student Ministry where our students are disciple-making machines. I can't wait to see a day where most, if not all, of our students are comfortable and proactive in sharing their faith, bringing their friends to church, raising each other up in their faith, and challenging each other to go out and repeat the cycle.
That will be the day!
So, in my continued attempts to create a more evangelistic culture within our Student Ministry, I've decided to leverage a resource that students are immersed in-Social Media. We began our efforts as we started a new ministry year with our students during our Sunday morning worship service. We used our announcement loop slides and our announcements during our service to highlight these Social Media apps: Facebook, Twitter, Instagram, and Foursquare. The students were simply instructed to use a consistent and unique hashtag for each of them so that we could track it.
My first thought was to just encourage the kids to do this on their own and then the following Sunday we would randomly draw students who did this and give them some cool prizes. The more I thought about it I realized if we wanted students to do this and generate some buzz with it we would need to give them some immediate incentive. So we gave out a variety of $10 gift cards to students as they tweeted and posted pictures to Instagram during the worship service. The students received it very well and it was humorous to watch them interact and compete with each other to click "send" the fastest. I did learn that none of our students use Foursquare so we have removed that from our campaign.
Creating a little buzz in the room on a Sunday morning and engaging students via social media was fun in and of itself. However, my hopes are a little higher for what will come of this in the coming weeks and months. This generation is consumed with electronic devices and Social Media. In fact, this is probably true to a somewhat unhealthy level. That said, I think there is some merit in trying to leverage Social Media to create excitement about our Student Ministry program and to promote it via our students' Social Media accounts and to their friends. My hope is that this will become an effort to crawl or walk before we run when it comes to encouraging and equipping our students to share their faith. This will at least get the conversation started among our teens and their peers which will hopefully lead to inviting their friends to church, the starting of spiritual conversations, and perhaps even peeking the curiosity of students in our area and prompting them to come check us out on their own.
We're not there yet, but I'm anxious to see how leveraging social media will impact our efforts to get students talking about their faith and inviting their friends to church. Even if this contributes in a minor way, it is still getting our kids to talk about their church and their Student Ministry experience in an open and public setting.
What are some ways you have challenged your students to talk and invite their peers to church? What are some things you are doing with Social Media to engage your students or promote your ministry? 
©Dare to Share Ministries. Used by permission. For more resources from Dare 2 Share, check out dare2share.org

Latest posts by Jason Lamb
(see all)