Planning Center loves churches. In fact, two thirds of our team have worked on staff at churches. We know what it's like to be in the trenches, struggling with the complex problems a church faces. Sometimes, adding a complicated management system on top of the mess just makes everything more confusing. Our incredibly talented design and development teams, guided by their church experience and powered by their love for churches, have created a solution to some of the biggest pain points in church management. One of these solutions is Planning Center Check-Ins.
Safe
Churches of all sizes need a system they can count on to help check their kids in and out of church, sunday school, and events. Check-Ins provides that system by printing off one name label for each child, and one security label for the parent.
The name labels include helpful things like the child's scheduled room assignment, medical information such as allergies, and which parent checked them in (including that person's cell phone number). If an emergency arises, then you'll know who is physically there to contact and which number you should call. Also, the two labels will have matching security codes to be used for making sure that kid can only get picked up by the right people.
As you can see, Check-Ins provides parents with peace of mind, knowing that their kids are safe, while at the same time beefing up church security.
Fun to use
Design is important. It can make or break any product. With an app like Check-Ins, it's often the first thing someone new to your church will experience. Since potentially every parent may interact with a Check-Ins Station, we've made the process fast and simple to use.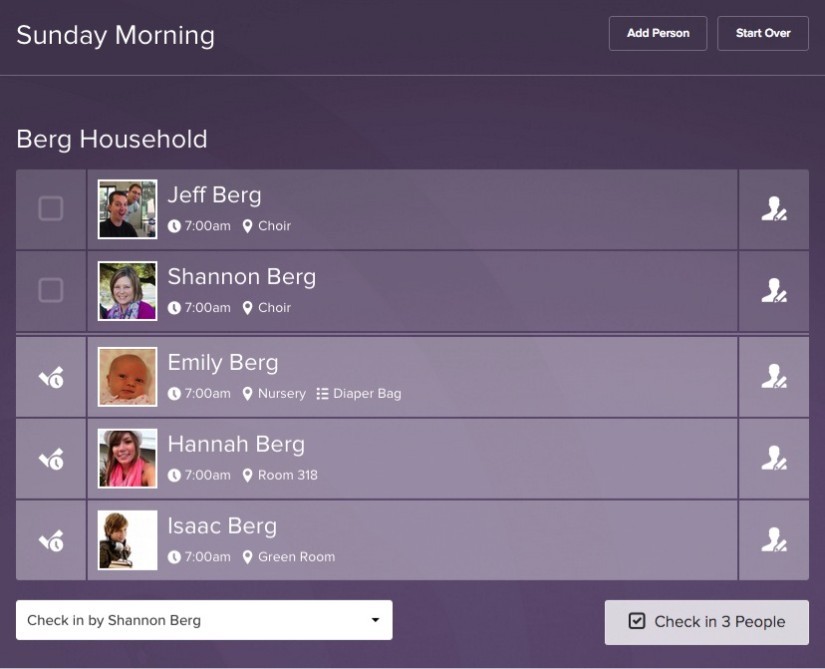 Not only do our Stations look and feel great, we also gave the same treatment to the admin side of things. You'll immediately notice how easy it is to get the information you need, set-up your events, and access reports and data that can help you manage your team.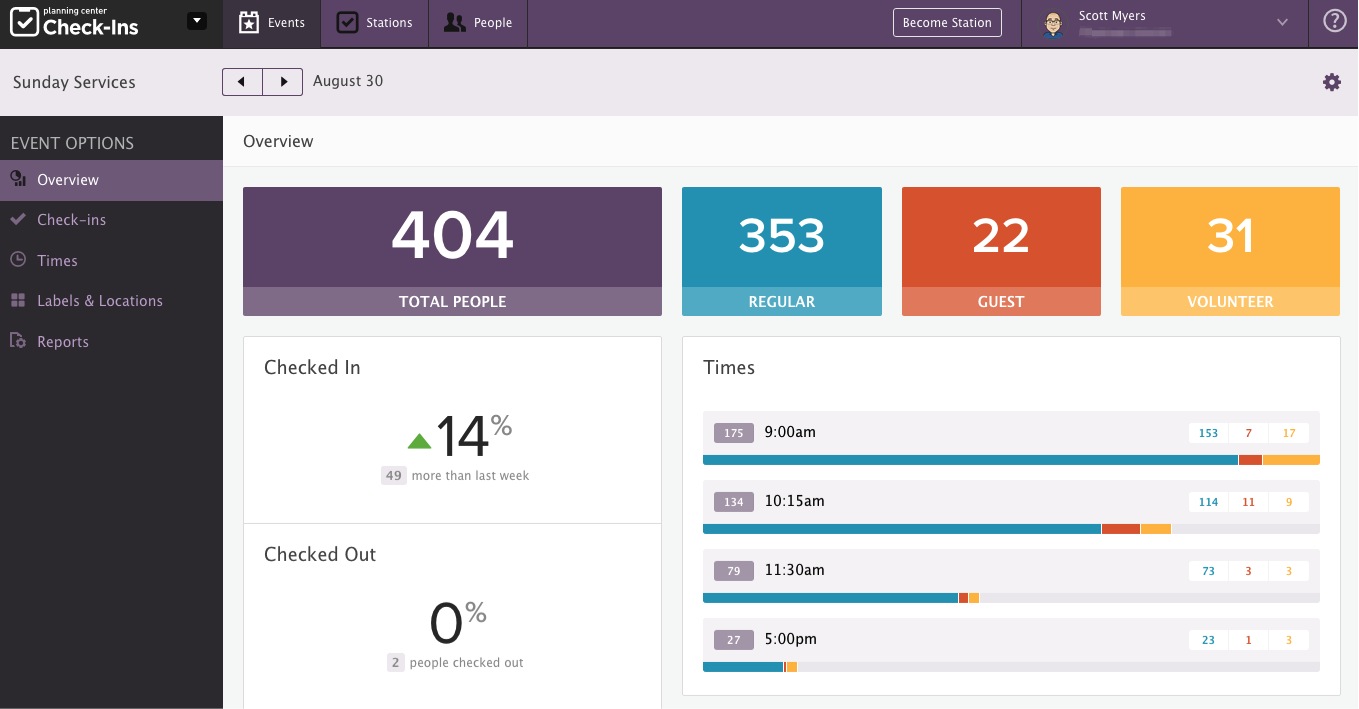 Affordable
Our heart goes out to the church. We know that churches are sometimes strapped for cash, so we made Check-Ins (and our other apps) as affordable as possible. Starting at only $14 a month, you'll get everything Check-Ins has to offer: all the features, unlimited stations, future updates, and some of the best support you'll find, at your fingertips. There are no contracts, you can upgrade or downgrade at any time, and everyone gets a free 30-day trial of any of our apps.
Find out more about Check-Ins at planningcenteronline.com/check-ins
Also, if you're interested in any other of our church management solutions, take a look at all Planning Center Online has to offer.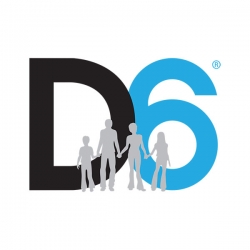 Latest posts by D6 Family
(see all)