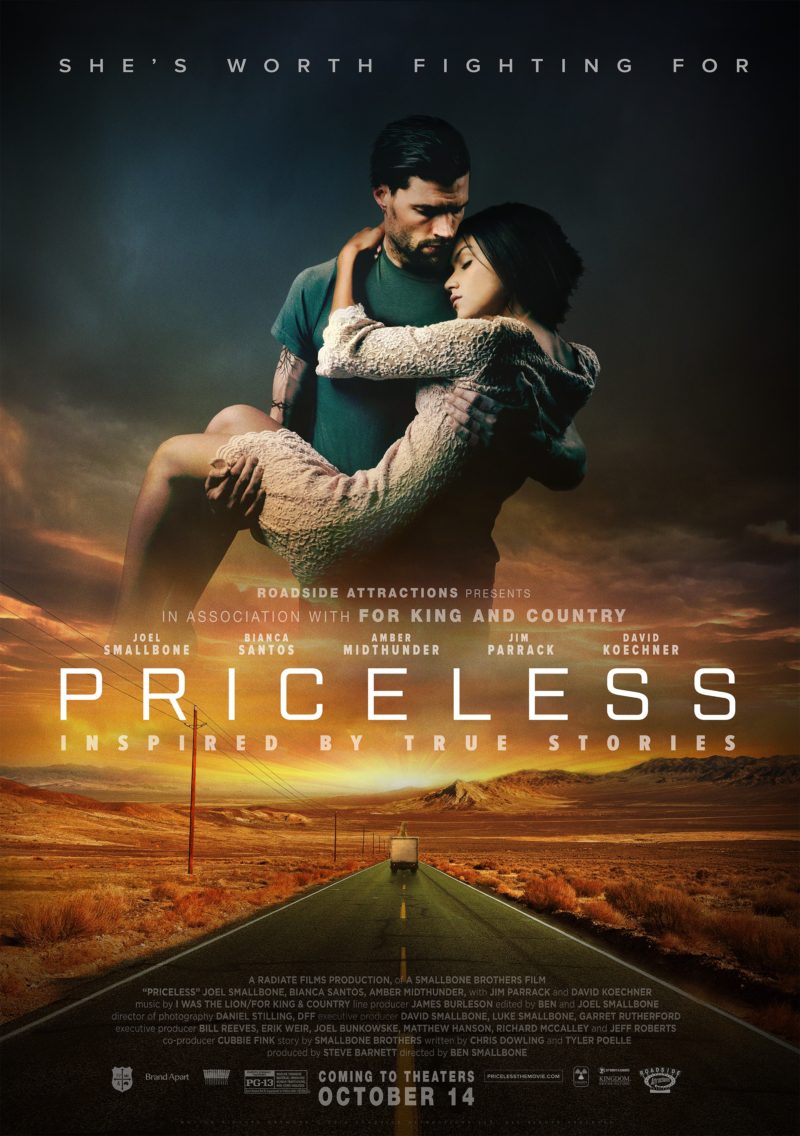 Faith-based films continue to be an ever present genre in the movie making business. More so, there seems to be even more faith-based films being produced and released year after year with even longer theater runs, overall shelf life, and validity in ministry effectiveness. When you stop to think it over, it's no wonder why faith-based films have such significant impact. Movies tell stories…compelling stories. Stories are central to the human experience. Every civilization has formatted for itself a medium in which stories can be shared, told, passed, and remembered. Stories communicate history, truth, values, and beliefs.
Enter PRICELESS: If you've ever attended a for KING & COUNTRY show, you've heard Joel and Luke Smallbone talk about the PRICELESS movement or perhaps you've heard the song "Priceless." Joel and Luke say to women, do not let anyone disrespect you in relationships, do not ever settle for second best. Modern society has told you a lie that you are cheap, but on the contrary, we believe there is a God that says you are Priceless.
In the feature film PRICELESS, viewers take a peak into the life of someone who is broken but becomes a hero. Viewers encounter an enslaved young girl who becomes a champion crusader for the rights of others. PRICELESS shows us a journey of hope and redemption. It's not without twists, turns, and tragedies but like life, it's a journey worth taking because the journey is the story. The story of God.
According to studies, anywhere from 600,000-800,000 individuals are trafficked across boarders every year. Eighty percent are female and half are children. According to estimates, 80% of those trafficked involve sexual exploitation. There are currently 20-30 million slaves in the world today. (reference)
Are you mortified? Is there any other reason to act? What does this mean for family ministry?
We can assume based on this statistic that this is happening around us, but more importantly is to catch that the message of PRICELESS is bigger than the backdrop of this film. PRICELESS speaks to the worth in EVERY woman, physically enslaved or not. Women need to know their worth. They need to be told their worth. They need to be shown their worth. They need to be reminded daily of their worth. How can we as brothers and sisters in Christ play a part?
In a healthy family, women are strong and courageous. They can possess a zeal and confidence in the Lord. That confidence is affirmed through respect and honor. That respect and honor comes from us!
We believe that as a local church we are a family, and a family of believers in Christ is the Church! So, the challenge starts with family. Therefore, pray for eyes to see women the way that they were created—in the image of Christ. If we can see our mom, daughter, wife, sister, cousin, niece, aunt, and grandmother through eyes of honor, then we'll find ourselves with increased regard towards the waitress, boss, teacher, neighbor, and stranger.
OPENING IN THEATERS OCTOBER 14, 2016: PRICELESS is the first theatrical release from Grammy award-winning band for KING & COUNTRY.
For information on theaters and other great resources visit pricelessthemovie.com
For information on how to use PRICELESS with your youth group visit PricelessYouth.com and for other resources and campaign materials visit http://pricelessthemovie.com/resources
ABOUT PRICELESS
Inspired by true events, PRICELESS is a powerful drama/thriller about James Stevens (played by Joel Smallbone of for KING & COUNTRY) who was, at one time, a good man with a great life—but that was then and this is now. After the tragic death of his wife and losing custody of his little girl, James is at the darkest crossroad of his life. Angry, desperate, and unable to hold down a steady job, he agrees to drive a box truck on a shady, one-time trip cross country for cash—no questions asked. But when he discovers what he is delivering is actually who, he is compelled to save two beautiful and frightened sisters who are unaware of the danger that awaits them. RATED PG-13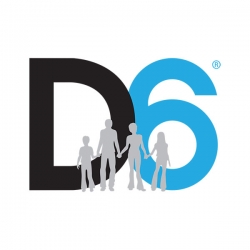 Latest posts by D6 Family
(see all)