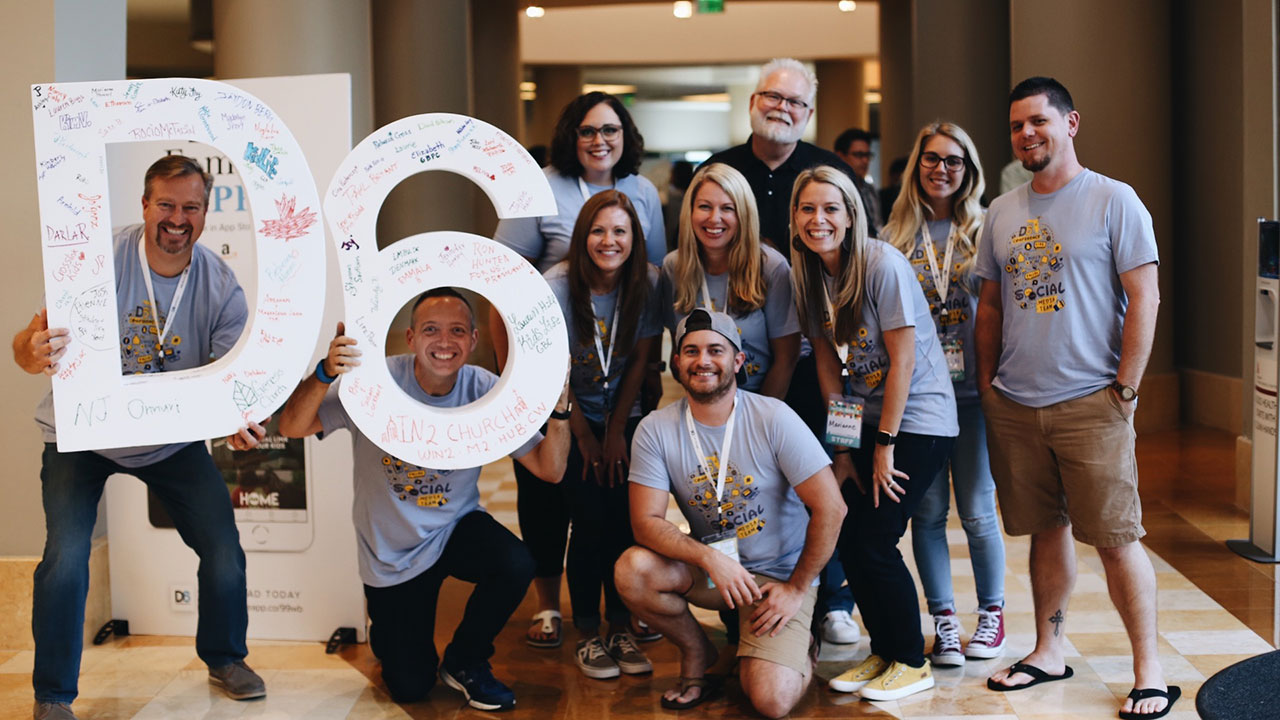 I have had the honor of attending the D6 Conference for the past four years, and I have to say: It just gets better and better. I do not ever leave this conference without being inspired both as a parent and as a ministry leader. This year was no exception.
For the 2019 D6 Conference I was graciously invited to join the D6 social media team, and I wanted to share some of the quotes that stood out and challenged me personally.
RUSSELL MOORE
In family, we have the possibility to experience both the blessing everyone wants, and our hearts broken.
Family is a sign pointing us to something beyond ourselves and it is pointing us to the cross.
Family constantly pulls at us to define us.
There is no such thing as a Christian who is all alone.
Family ministry starts by teaching families how to be families to each other from the way we relate to one another within the church as the household of God and as the body of Christ.
Family is important, and family is significant, but family is not first.
Because the family is so important, it is an arena for spiritual warfare.
Everybody who loves is vulnerable. Everybody who loves can be hurt. That is what it means to be family.
This hurts because you love. And you love because you've been created in the image of a God that loves you.
The worst thing that can happen to you is dying under the judgment of God outside the gates of Jerusalem . . . and that has already happened.
JON FORREST
If you spend more time being angry with others than being in awe of the Savior, you need to spend some time recalibrating.
PHILIP NATION
If we don't know what the problem is, we often have a hard time finding a solution.
Growth can become a habit in your life just like so many things that are negative.
No one drifts toward holiness.
So often conversations about God seem like interrupters to normal conversations.
The spiritual disciplines are not the goal; Jesus is.
PAM TEBOW
God was impacting me through HIs Word, and then I was impacting these girls.
I never want to stop impacting the world around me.
That's the ripple effect; we impact people and then they impact people.
Our kids will love it if we love it.
CHRISTOPHER YUAN
Many will go to church and worship God on Sunday but go home and worship idols.
What we have in our Bibles is not just ink on paper but is the very breath of God.
Unconditional love is not the same as unconditional approval of my behavior.
My identity as a child of God should be in God alone.
Change is not the absence of temptations.
The primary job of a godly parent is to BE a godly parent. You live it out, and let God be God.
RON HUNTER
If we don't talk about it, we can't coach it.
Conversation is not "one way."
Do not underestimate the power of affirming our kids.
Let them hear 60-80% of who they are rather than what they have done.
Approach your kids with a goal of connecting, not correction.
LISSY RIENOW
Creating heart connection between parent and child is a two-way street.
Who you are at home is who you really are.
Growing in our Christlikeness begins at home.
Relationship has to come before discipleship.
Teenagers notice when parents take spiritual initiative in the home.
MICHAYLA WHITE
We want our children to serve and follow Jesus, but we don't understand what discipleship looks like in everyday life.
Millennials will never be committed to our programs. They're committed to relationships.
JIM PUTMAN
Our churches are filled with people who don't have a clue about what it means to be a disciple of Jesus.
Rather than making disciples, we've made converts.
You can't divorce the methods of Jesus from the message of Jesus and get the results of Jesus.
Maturity in Christ by Christ's definition is to love.
As the head goes, the body follows.
This is how we change kids: we disciple parents.
JEFFERSON BETHKE
Sabbath was day 7 to God but day 1 to Adam.
The Sabbath is not a burnout recovery day.
Rituals give you an identity, and you usually don't leave an identity.
KANDI GALLATY
Here's the thing about being a disciple: It is a lifestyle. It isn't something you turn on and off.
What is truly important is us leading ourselves well. If we lead ourselves well, we'll lead others well.
The call to salvation is a call to be a disciple.
Time = transparency.
Idle time becomes idol time.
Latest posts by Jackie Haba
(see all)