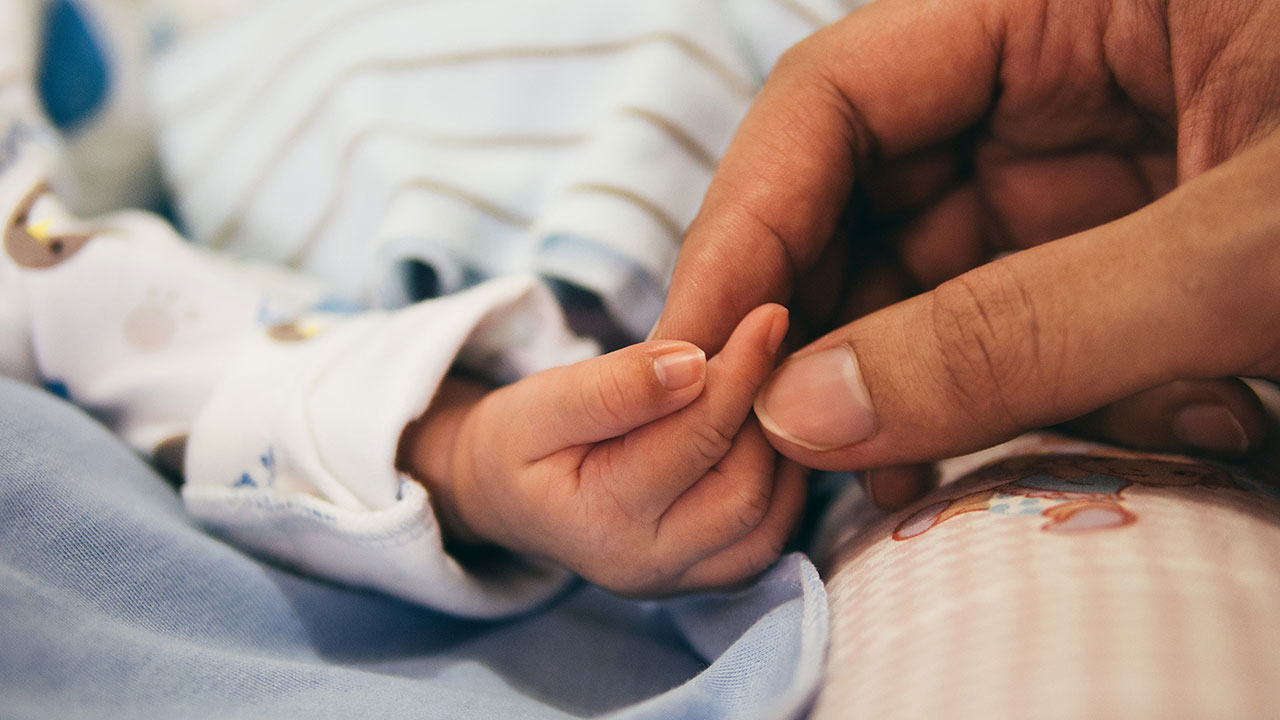 What does nursery ministry look like in most churches?
Often there's a rotation of volunteers. Maybe ladies stay during a service once a month or couple of months. The nursery supervisor calls them the night before to remind them it's "their Sunday." They rock and bounce and supervise the children under age two or three, and watch the clock until their parents come to retrieve them.
Success? Nobody got hurt. All the diapers got changed. That's their measure of success.
It's time we redefined nursery ministry and set our sights on something much better.
What if keeping the nursery became more than just babysitting?
Families would have more incentive to come to church.
From the youngest ages, children would be introduced to Jesus and His Word.
We could redeem every opportunity to minister to children and their families.
What if the same nursery workers were there every week?
Babies would be happier. Every one-year-old (sometimes younger) cries when left with a stranger. But it's a lot easier for mom and dad to walk away if that baby has been with Ms. Laura every Sunday.
Parents would be happier. Someone knows their little darling's allergies and schedule and favorite blanket. They are happier to leave when baby is happy to stay.
Staffing is easier. Regular workers mean less stress on the nursery coordinator and everyone is happier.
People who are passionate about loving and teaching and caring for babies would have opportunities to love babies and their families.
What if, instead of only playing, babies learned something?
Yes, even when they are twelve months old, babies are busy learning. With dependable routines, they can participate in a variety of activities and learn words and concepts and positive interaction with others. I don't want to brag, but I have the 12-to 24-month-olds in the nursery class, and every single one of them can pat his or her Bible. Almost all of them will say "Bible." They will say or sign "please." They will shake their instruments to praise God, make raindrops to water the flowers, do fingerplays, and say "amen." They will engage with a teacher for 30 minutes. This is not an exaggeration. We often have a dozen babies who sit in a circle at their table (with built-in baby seats) with no one crying for thirty minutes. (Not every Sunday, but lots of Sundays.)
Babies want to learn. They are happy with the interaction, confident with the repetition, and comfortable when they know what to expect.
Parents are delighted to see their children participate—and happy when they pat the Bibles in their home!
What if we redefined success?
Success for our nursery is when Harper waves goodbye to her momma without crying.
Success for our nursery is when Collins says, "please" and "thank you."
Success is when Brooke sings with us, "Baby Jesus grew and grew, just like you."
Success is when Miles comes every Sunday with his single mom.
Success is when we see Charley at the grocery store and his eyes light up.
Success is when Beau still hugs us three years after he's graduated from our class.
Success is when we have a deep conversation with Margo's mom about the results from the speech therapist.
Success is seeing those happy babies and their happy parents learn that coming to church is a good thing and worth the effort, that other people really love those babies, and that there is a gathering of believers where they belong.
The D6 First Steps curriculum provides for that kind of ministry. It has an easy "script" with songs and activities for babies. It has instructions for the nursery teachers and helps for parents. It includes helpful articles about safety and security, developmental milestones, dealing with problem issues, and talking with parents. It even has toys and puppets for the youngest children to enjoy with their teacher. I've tested it! I know it works!
D6 First Steps also has prayers for babies. There is a poster for each month that you can place over the changing table to make that one-on-one time with each child something very special. You'll have a chance to pray a short prayer of blessing for that baby as you change his or her diaper. The poster prayer gives you a model to talk to God about that baby that both of you love so much. I think every parent welcomes the idea that others are blessing and praying for their baby.
We still rock babies. We still change diapers. We still are tired when church is over. But we are following the example of Jesus Himself when we invite the children into our arms and welcome them to church too. That's the kind of nursery ministry I'm interested in—the kind that looks a lot like Jesus.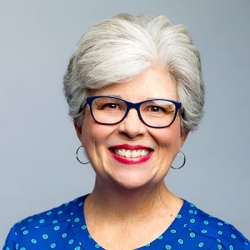 Latest posts by Carol Reid
(see all)