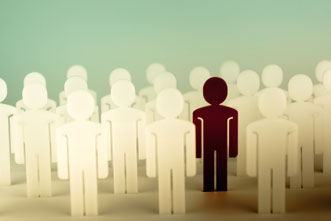 What if you found out that a specific group of families in your community were unreached with the gospel? What if I told you that families from this group regularly share stories with me about rejection from churches?
You'd want to know the group, wouldn't you? I could simply tell you, but instead I'll let the facts speak for themselves.
For starters, take a look at these facts about families and children.
Then review some more facts from US Census data in 2008 (source).
19% of the American population lives with some level of disability (54 million people, which is roughly the size of the combined populations of Florida and California).
12% of the population (35 million people) has a severe disability.
11 million people with disabilities in the US need assistance with everyday tasks.
Finally, consider these facts about disability and the church.
Some disability ministry leaders have estimated that 85-90% of people with disabilities are unchurched. (source and source)
 People with disabilities are less likely to attend worship services, Bible studies, and other church activities than those without disabilities. (source)
People with autism are more likely to be atheists and more likely to reject organized religion in general. (source)
M prayer is that your eyes are opened to the great opportunity we have to introduce families with great needs to our great God.
Latest posts by Shannon Dingle
(see all)