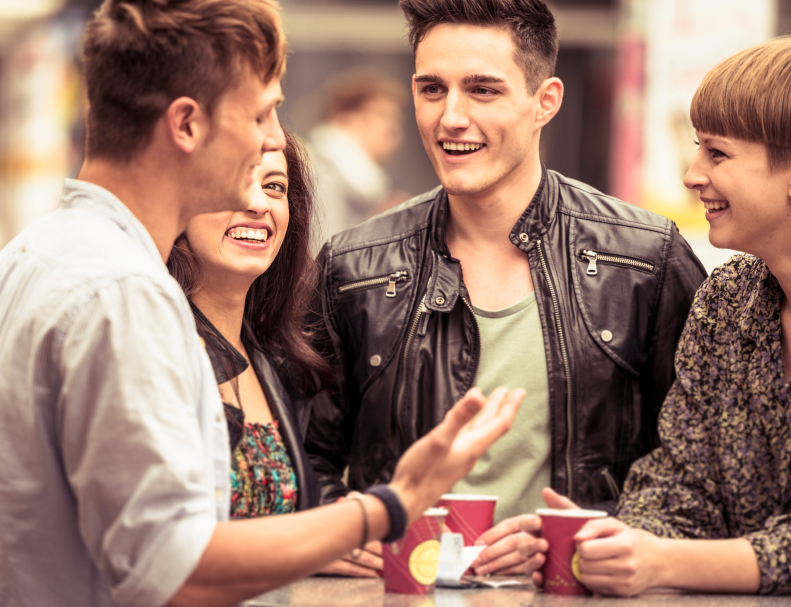 I've spent the last seven years of my ministry as the Student Ministries Pastor at Kirby Church in Michigan and have recently transitioned to The Donelson Fellowship in Nashville to become a Young Adults Pastor, ministering to 18-29 year olds. As someone who really believes in the next generation and equipping the home and church to reach them, I'd like to share some resources that I'm really finding helpful for young adult ministry these days that might also be helpful for you.
Chuck Bomar resources—Apparently, I'm a Chuck Bomar fan, because the more I've gotten to understand about young adult ministry, the more I've drawn to his books and website to learn about college students and young adults in general. Check these out; each one was helpful in its own right:
CollegeLeader.org

—this site has a lot for the young adult pastor revolved around training, resourcing, and consulting. I'm just now digging into this website, but what I've found thus far has been great!
Worlds Apart—helps us see how the next generation of college students and young adults view life and God.
The Slow Fade—discusses a generation of believers that are fading in their faith.
College Ministry From Scratch—exactly what it says—the things to think about and walk through in order to launch a successful college ministry.
College Ministry 101—from the perspective of a local church in ministering to college students.
Tim Elmore—Tim Elmore is a great resource for leadership in general, but I've found his Habitudes curriculum really intriguing and helpful for me in communicating to the next generation as well as his research found in his book, Generation iY.
Passion Conference
In the same way that watching the Grammy's or Emmy's can reveal what our culture values and praises, I'm finding the Passion Conference to be a shortcut in discovering successful strategies and principles to connect with young adults. They are reaching and equipping a large number of young adults all over the world and that's worth learning from.
Intervarsity and the Urbana Missions Conference
Intervarsity is a wonderful parachurch ministry that is present on college and university campuses to reach students and faculty. Instead of recreating the wheel and beginning a campus ministry, it's been great to plug in to Intervarsity and figure out ways to partner with them in reaching campuses with the gospel.
The Urbana Missions Conference is a conference held in St. Louis every 3 years that sets out to compel this generation of young people to devote their whole lives to God's global mission. I think it's a pretty powerful launching pad to keep young adults focused on global missions.
Fellowship of Christian Athletes
This is another great organization I've connected with in ministering on collegiate campuses, with everything funneling through the coaches of the various sports programs in the school. However, the cool thing is that students don't have to be athletes to be a part of FCA, so it genuinely reaches out to everyone. There are camps, conferences, and programs, especially in the off-season that helps local churches really pour into these schools and reach individual students.
theMill's LEAD Podcast
The Mill is a college ministry in Colorado that I got to know through the ministry of their college pastor, Aaron Stern. Stern has since left the church to plant a sister church, but their LEAD podcast has been really helpful to tap into as they discuss how to do young adult ministry well.
D6 Conference
The D6 Conference is elevating how the Young Adult Ministry conversation integrates into the overall D6 strategy, so I honestly think this is going to be a helpful conference to attend to learn even more about reaching those college students, young professionals, young marrieds, and young families.

Latest posts by Tommy Swindol
(see all)