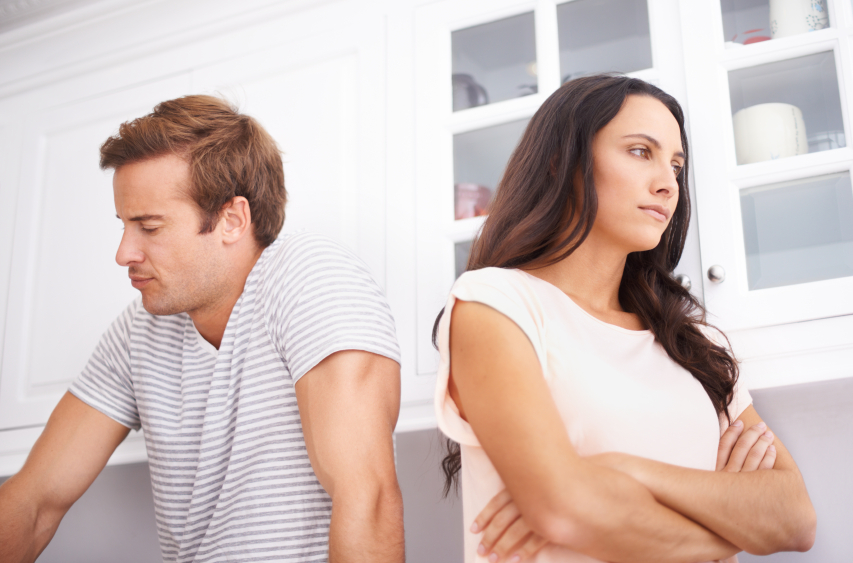 You have to fight!
Those aren't the typical words of advice written in a card for newlyweds or engraved on His & Her coffee mugs. But I think those words should be in cards, on t-shirts, in frames, and in every conversation we have about marriage.
Let me explain:
You have to fight daily to spend time with the Lord and allow Him to lead your relationship instead of selfishness.
You have to fight against those things that come between you and your spouse or hinder healthy communication with one another.
You have to fight the tendency to be lazy and neglect your spouse's needs.
You have to fight outside influences and choose to be the encouragement your spouse needs before encouragement is found elsewhere.
You have to fight to be sure you have your priorities in line because they don't just naturally fall in place on their own.
You have to fight to maintain balance in your relationships with others—even family members—so your spouse is in the rightful spot.
You have to fight to keep negativity and a critical spirit at bay.
You have to fight to rise above what popular television shows or movies depict as acceptable in marriage.
A healthy marriage that honors God is not going to come naturally. You have to be intentional. It isn't going to be easy. It won't always be fun. But it will be worth the fight!

Katie is a Senior Editor at Randall House and D6. She has been blessed to be involved in Children's Ministry for more than 26 years. She has been married to her best friend, Steve, for almost 23 years, and is mother to Abby, Ally & Andie. Katie and her family enjoy traveling together and anything that makes them laugh!

Latest posts by Katie Greenwood (see all)